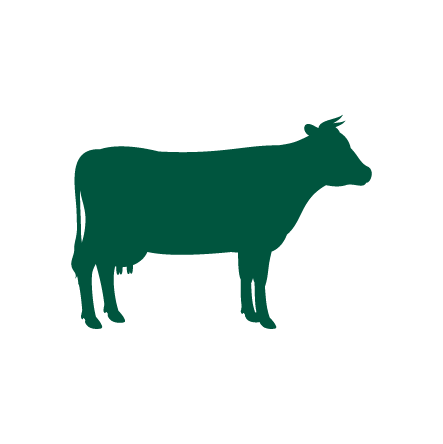 Cattle mineral to support the highly productive cow
Highly productive dairy cattle have a high demand for energy, protein, vitamins and minerals. If these demands are not met, various metabolic conditions such as ketosis and fatty liver disease may arise.

Methionine is the first limiting amino acid. Extra available methionine for the cow may be supplied in the form of rumen-resistant methionine. With an increase in the milk production, the need for trace elements increases
too. Organically-bonded trace elements have good availability and are therefore included in TWILMIX Cattle Production Excellent.

B vitamins support the metabolism. Here, vitamin B12 and biotin play a role in gluconeogenesis. Niacin stimulates the production of propionic acid and microbial protein in the rumen. Rumen-resistant niacin, as a component of NAD and NADP, supports the cow's energy metabolism.

To ensure meeting the vitamin and mineral requirement, TWILMIX Cattle Production Excellent is an excellent supplement in the allowance of highly productive dairy cattle.
Code: 03R0802