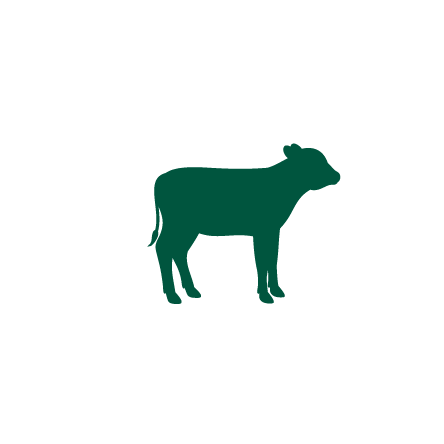 For support during critical periods
Rose veal calves receive relatively much concentrates. In this way, the risk of rumen acidosis is increased, causing reduced cell wall breakdown. This results in reduced microbial protein and energy production. As a result of rumen acidosis, reduced growth, reduced rumen function and a poorer condition are all observed.

To prevent rumen acidosis, buffers such as sodium bicarbonate are normally used. (Dead) yeasts such as BT-Biergist (brewers' yeast) affect the environment in the rumen which results in more beneficial rumen flora.
TWILMIX Rose Rumen Stabel is suitable for use with (rose veal) calves at weaning time, but also for fluctuations in ration and at times of stress.
Code: 03R0354